What is a Healthy School?
A healthy school cares for and looks after the overall well-being of its occupants. This school is an environment-friendly school, saves energy and is passionate about the health of its occupants.
Healthy schools:
Promote health and well-being of occupants
Save energy
Have better indoor air quality (IAQ)
For the last several years, the Association for Learning Environments has provided information, resources and tools for school districts to improve indoor air quality in their schools.
The Framework for Effective School IAQ Management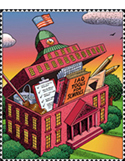 Green cleaning acts have been passed in eight states, including New York, Illinois, Maine, Missouri, Connecticut, Maryland, Nevada and Hawaii, and experts expect that at least five more states will pass their own acts in 2010. Being proactive about school environmental issues is one of the most essential elements of successful and sustainable IAQ management programs. So, don't wait until your state has passed a bill to start practicing green cleaning. If you have an IAQ management program in place, you've already laid the groundwork for implementing green cleaning practices, policies and procedures that will contribute to healthier IAQ and a lower environmental impact.
By learning from the experiences, following the guidance, and using the resources of states with laws already in place, you can adapt an effective program to fit your own school district's needs without the need to invent a plan from scratch. Use the Framework for Effective School IAQ Management to make green cleaning part of your existing IAQ management program and ensure it becomes part and parcel of your continuing effort to create and maintain healthy environments.
Make Use of the Indoor Air Quality Tools for Schools Program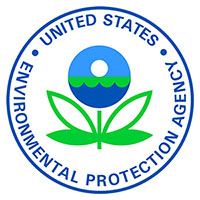 The U.S. Environmental Protection Agency (EPA) hosts its annual Indoor Air Quality Tools for Schools (IAQ TfS) National Symposium in Washington, DC, to bring together past, present and future leaders in protecting and improving IAQ in our nation's schools. The IAQ Tools for Schools Program is a nationwide initiative to help school officials assess, resolve, and prevent IAQ problems, and to reduce exposure to asthma triggers in school facilities. While school officials, administrators, facilities and operations personnel, teachers, parents, and students traditionally attend, the Symposium is open to anyone with an interest in IAQ in schools.
Why Does a Healthy School Matter?
A school district makes the best use of an open resource from the US EPA's Indoor Environments Division to improve indoor air quality. Learn how your school can make use of this resource too.
Educational Facility Planner; Volume: 42, Issue #4. Published by the Association for Learning Environments.
Read about a sustainability management system developed by the Poudre School District and The Brendle Group in Fort Collins, Colorado. View the report here.
Why Should Our Schools be Healthy Places for All Children?
Find out what happens when we send our children to dilapidated facilities. Educational Facility Planner; Volume 42, Issue #4. Published by the Association for Learning Environments.
Watch a Video of a Healthy School
This video, produced by A4LE under a grant awarded by the US EPA highlights how a school in Minnesota is reaping the benefits of building healthy. The Association produced a short movie defining healthy, high-performing school facilities. The video emphasizes important aspects of high-performing facilities such as good indoor air quality, natural daylighting, and thermally comfortable learning environments.
Healthy, High-Performing School Facilities is one segment in the series entitled, Spotlight On, an educational series of short four to five minute, informative programs. This series has been airing on Public Television for over 17 years. Healthy, High-Performing School Facilities which focuses on Westwood Elementary School in Elk River, Minnesota has been distributed to PBS stations nationwide.
Take a Virtual Tour of a Healthy School
Williamstown Elementary School, centered in the picturesque town of Williamstown, MA is surrounded by the Berkshire Mountains. The school blends with its outside greenery by having a state-of-the-art green building. Take a virtual tour at: williamstownelementary.org

Now, learn what a healthy, high performance school building is, why it is valuable and how your community can have one. The Sustainable Buildings Industry Coalition has developed a "special classroom" about high-performance buildings. Learn more at: www.buildingmedia.com/sbic
How can a healthy, high performance school yield cost benefits? Learn more about the cost effectiveness, benefit to learning environment, and planning of high performance schools. www.neep.org
Policy review on healthy schools. Download a review of state policies for improving Indoor Air Quality prepared by the Environmental Law Institute. Available at: www.eli.org
A comprehensive list of resources about Healthy High Performance Schools is available at the National Clearinghouse for Educational Facilities (NCEF) Web site: www.ncef.org


Photo: Tidewater Community College, Chesapeake Student Center, VA, USA